The Crimean Crisis: A Russian History and Perspective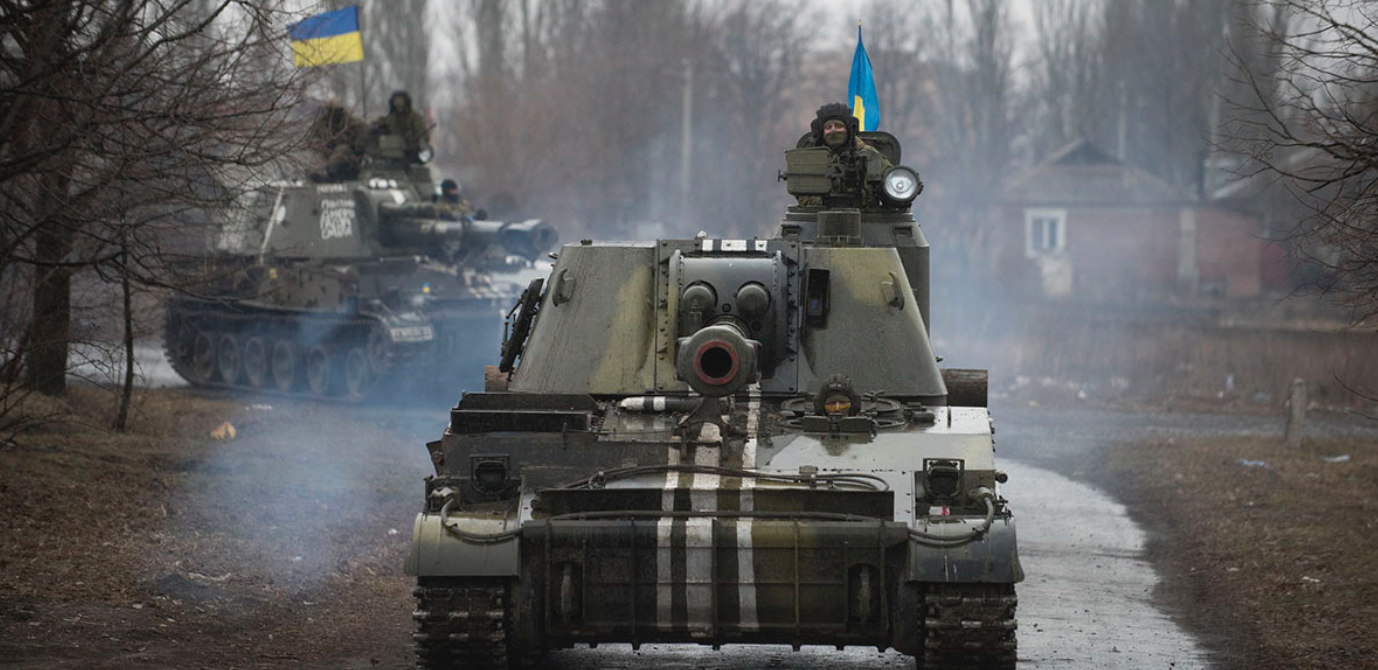 by ISAAC TRONCOSO
The history of Eastern Europe since 1989 has been a tale of rapidly alternating optimism and cynicism, recovery and setbacks, all framed by the pursuit of a path out of the Soviet political and economic model. The smaller Eastern European states suffered from unique challenges, as their only experienced politicians and bureaucrats were affiliated with the ousted Communist party. This often resulted in jarring shifts from the far left to the far right, as the citizens of nations such as Poland, as the clearest example, would switch between desiring governments that implemented disruptive but necessary reforms, and those of the Communist old guard that possessed managerial experience. While it was certainly difficult for these nations to begin reorienting themselves towards liberal, market-oriented economies, they could do so by engaging in "shock therapy" – the practice of drastically increasing foreign reserves, removing state price controls, tightening credit, and decreasing subsidies, among other measures.[1] It was much more difficult Russia to gain the economic capacity and political will for shock therapy due to a lack of a supportive partnership with the West as benefited many smaller Eastern European countries, and the simple fact that the Soviet ideology emerged from within, rather than having been imposed by another state. In addition, the situational economic challenges of the newly formed Russian Federation further reduced its desire and ability to engage in such ultimately beneficial but destabilizing reforms.
Losing Ukraine alone, not to mention Kazakhstan, Moldova, Azerbaijan, Belarus, Kyrgyzstan, Uzbekistan, Georgia, Tajikistan, Armenia, and the Baltic states, cost Russia 18 percent of its population, 17 percent of its Gross National Product (GNP), 60 percent of its coal reserves, a majority of its titanium, and 40 percent of all agricultural production revenue.[2] Furthermore, Russia faced the challenges of crippling corruption sapping foreign grants and loans, the collapse of its social institutions, and enormous economic inequality.[3] Additionally, an analysis of the Russian perspective since 1989 reveals that policies pursued by the North Atlantic Treaty Organization (NATO) and the European Union (EU) have been not only provocative, but have also demonstrated little understanding of Russian history – and less still of their visceral humiliation resulting from these losses. To compensate for its damaged pride in both economic and diplomatic issues, Russia has developed a pattern of pursuing a belligerent foreign policy.
Several years after many of the republics in the Soviet Union declared their independence, Russia descended into a recession in a matter of months, as the price of oil – one of its most valuable exports – fell sharply. To compensate for this quick, embarrassing series of developments, President Boris Yeltsin set about pursuing a policy of projecting economic power, and forced many ex-Soviet satellites into becoming dependent on Russian oil and natural gas.[4] These economic methods of putting pressure on foreign governments in the Yeltsin years contrast greatly with the recent increase in military means Russia has used to achieve the similar goal of exerting influence over its once-satellite states. While Russia was involved in supporting sympathetic Abkhazian separatists in Georgia from 1991-1993, they supplied both sides with weaponry during this conflict, suffered armed raids on their bases by the opposing Georgian paramilitary forces, and had called for peace negotiations since combat began. Additionally, Russia's involvement in the Kosovo War (1998-1999) could also be seen as an exception to the rule of Russia employing primarily economic pressure to maintaining influence in the region because Russia sent troops into Kosovo. However, Russian intervention in Kosovo both mirrored that of NATO, which also sent thousands of peacekeepers into the area, as Western leaders such as British Prime Minister Tony Blair persistently advocated for the greater use of ground forces. Furthermore, the motivation for Russian involvement in the Kosovo War rested to some degree in ideological purposes – the protection of their fellow Slavic peoples in the area – as ethnic cleansing by multiple sides had become common throughout the various conflicts of the Yugoslav Wars (1991-2001). The potential for strictly geopolitical gains from Russia's support of Serbian forces was minimal. At best, they would have created a pro-Russian government in an area that would likely require constant economic support to rebuild, and cause more headaches than advantages. Rather than serving as an example of the Russian strategic military aggression that has become more common in the Putin era, the Kosovo War should be seen as a testament to the weight with which Russia regards its Slavic heritage. As shown throughout history, most clearly in Russia's defense of Serbia in 1914, Russia has seen itself as the protector of the Slavic people against the West – going to almost diplomatically and militarily illogical lengths when considering the wellbeing of fellow Slavs.
While the issue of protecting Russian and Slavic populations has always been a source of prideful rhetoric for Russian politicians, during Vladimir Putin's presidency these ethno-nationalist messages appear to have become more conscious goals in and of themselves, rather than just beneficial byproducts. Reflecting this, Putin has shown a great tendency to reference Russian history and harken back to its historic territory when announcing foreign policy.[5] He has used this ideological rhetoric to not only build Russian pride, a theme common to Russian policy since 1989, but also to achieve pragmatic geopolitical and domestic gains. Firstly, it is important to note that at least in terms of securing assurance of his personal power, Putin's strategy has been decisively successful. As Tony Judt writes in his Postwar: A History of Europe since 1945, "The wish to recover some international 'respect' drove much of Moscow's post-Soviet foreign policy and accounts for (…) the broad support on which Putin could draw."[6] But notably, with the exception of tensions over the Balkans from extenuating circumstances, and the 1999 NATO enlargement to include Hungary, Poland, and the Czech Republic, Russia was able to pursue this goal in the 1990s and early 2000s while at the same time maintaining at least intermittently amiable relations with the West.
This may have been due in part to a greater spirit of cooperation following the dissolution of the Soviet Union, and the degree to which the West sought to somewhat involve Russia in decisions regarding the future of Eastern Europe. To this point, Russia, with representatives from Britain and France, negotiated and agreed to a Treaty on the Final Settlement with Respect to Germany (1990) that recognized the united Germany's borders, allowed its admission into NATO, and arranged for the departure of Russian troops.[7] Furthermore, a NATO-Russia Council was created to address Russian fears of NATO's expansion to include its former satellite states. Additionally, Russia was asked to join a "Partnership for Peace" program, and invited to join the G8 as recognition that it had not lost the status of a global power. Additionally, it was decided that $8 billion USD, and $2 billion in interest-free credits, would be transferred to the unraveling Soviet Union. In the first half of the 1990s, the West would give Russia a total of $71 billion.[8] While these terms could not completely alleviate the humiliation of Russia, they were by no means excessively harsh or provocative, especially when taking into account Russia's dismal negotiating position.
With the exception of 1999 when Russian and NATO forces faced off in the Yugoslav War, and Poland, Hungary, and the Czech Republic, were added to NATO against Russian wishes, these wary but relatively good relations continued into the early 2000s. For example, although Bulgaria, Estonia, Latvia, Lithuania, Romania, Slovakia, and Slovenia had formed the Vilnius Group in preparation for obtaining NATO membership as early as 2002 during President George Bush's administration,[9] and were added two years later, Russia and the United States were still able to cooperate on issues such as the War in Afghanistan,[10] global terrorism at least on a surface level,[11] and nuclear arms reduction.[12] This was especially notable because many of the states admitted to NATO were ex-Soviet satellites, and possessed, especially in the cases of the Baltic countries, sizable Russian minorities. Yet, during this period, Putin allowed US forces to fly through Russian airspace in order to deploy troops and supplies to Afghanistan,[13] and, having suffered his own share of terrorism in the North Caucasus region, was one of the first world leaders to condemn the 9/11 attacks on the United States.
However, under President Barack Obama's administration, although only Albania and Croatia have been added to NATO – smaller states with much fewer ties to Russia – Putin has felt increasingly threatened and compelled to pursue an expansionist foreign policy to erase past humiliations. This may have to do, in part, with a recently increasing Western misunderstanding of Putin, Russian history, and Russian culture. American and European leaders have time and time again disregarded Putin as delusional, spontaneously opportunistic, and even insane or evil. However, as Henry Kissinger states, "the demonization of Vladimir Putin is not a policy; it is an alibi for the absence of one."[14] Writing off Putin as a one-time cult of personality constitutes a willful ignorance to pursue the root cause of Russian aggression. Matthew Rojansky, an expert on Russia at the Woodrow Wilson Center, has remarked, "Putin is a reflection of Russia. This weird notion that Putin will go away and there will suddenly be a pliant Russia is false."[15] We should not trample on Russian history and tradition, suggesting that countries such as Ukraine and Georgia nations under control by Russia for centuries with only brief exceptions, home to many ethnic Russians, and struggling to find their own places between East and West – join NATO. We must switch tactics, and realize that while we obviously cannot reward Russia for its recent actions, we must rather recognize them as part of a broader historical context.
One must only look to the past to see examples of similar scenarios. The lesson of the Treaty of Versailles is evident – that an excessively punitive or humiliating peace only perpetuates violence. If we examine post-1945 Germany, however, or Japan, we see that with understanding, diplomatic dialogue, and a both economic and geopolitical investment in their future, it is possible to mold once-belligerent nations into our closest allies. Rather than surrounding an already humiliated and economically buckling nation with an ever-expanding defensive alliance, disregarding a complex cultural history defined by ethnic tensions, and then reacting with surprise when Russia lashes out, the West should instead attempt to expand its perspective. This task becomes especially important as Russian-Western relations spiral into their established pattern yet again post-2014.
The familiar order of events has repeated itself once more, but to a shockingly consequential degree. Rather than the usual rhetoric barrages that Russia and the United States fire at one another as a result of their latest military buildups or troops movements, Russia has played its hand with the invasion of Crimea. So where do we go from here? First, we must establish what 'here' is. Russia's lingering post-1989 economic woes, combined with the loss of much of its foreign territory, has created a threadbare economy reliant on high oil and natural gas prices to stay afloat, and greatly injured Russian pride. The nature of Russia's dependence on oil and natural gas was evident in both the 1998 and 2008 economic crises. Russia's steep economic decline in late 1998 was driven mainly by a sharp fall in the price of oil to as low as $18 per barrel, which triggered a similar rapid decline in the strength of the ruble.[16] However, the rapidly rebounding price of oil played a similarly large role in leading Russia to achieve a remarkable recovery, and return to its pre-crisis GDP in seven quarters. Furthermore, in terms of export revenues, Russia has only increased its dependence on oil and natural gas – from 50% in 1998 to 68% in 2008. Additionally, the price of oil from Russia's largest fields in the Ural mountains fell more quickly and further in 2008 than it had ten years earlier: $23 to $9 from early 1998 to June of 1999, and $138 to $44 from August 2008 through the first four months of 2009. [17] Although Russia possessed a more robust economy and stronger finances at the outset of the 2008 crisis, it was still subject to a substantial ordeal due in large part to its increased dependence on oil. This story appeared once again in 2014, and contributed to the economic distress that befell Russia that year.
Throughout 2014, Russia was under duress from the economic ramifications of its February invasion of Crimea, the collapse of the ruble beginning in June, and global geopolitical maneuvers keeping oil prices low. Beginning in March, Western nations such as the United States and Europe introduced sanctions, impeding Russian energy companies from gaining access to foreign credit and technology. These difficulties intersect with those caused by the ruble's 59% drop from June to December, causing rampant inflation and forcing the Russian government to combat this by raising interest rates as high as 17%, making it expensive for businesses to borrow even the domestic capital still available during Western sanctions, and lowering spending.[18] Additionally, this weak ruble made it difficult for Russian oil consumers to enjoy the silver lining of lower global oil prices.
These persistently low oil prices were caused by a series of global events. Not only had large oil importers such as China, India, and Brazil experienced slower growth since 2010, but also the United States and Canada had sought to decrease the pains of importing previously expensive oil by investing in domestic production and thus further reduced global demand. In addition, OPEC met in November of 2014 and decided to maintain its oil production even when faced with falling prices, in an effort to increase their market share. Saudi Arabia in particular, capable of cheaply producing oil from their oil reserves – the largest in the world – was aware that it could weather low oil prices, which it predicted would weaken the American and Canadian companies which had to undertake more expensive methods of production.[19] These factors combined to create a diplomatically and economically turbulent year for Russia, which continues to suffer periodically increasing sanctions, the costs of its war in Eastern Ukraine, and a contracting economy.
In the past several years and pronounced by the annexation of Crimea, we have sunk into a spiral of mutual hostility between Russia and the West. Putin, once seen as the nation's economic savior for pulling Russia out of its difficulties in the late 1990s, has turned to a new source of legitimacy – becoming the defender against the West. While it has played an undeniable role, it would be naïve to assert that Putin has crafted this image solely through force of his own propaganda. Rather, it must be understood as emerging both from this, and also a Western misunderstanding of the Russian perspective. The wounds to Russian pride from the collapse of the Soviet Union and capitalism's failed promises – resulting only in drastically increased inequality and wild economic swings – have been exacerbated by the West's response. While Russia has certainly fallen victim to Putin's cult of personality, NATO's eastward expansion and a lack of substantial diplomatic dialogue for which both sides are culpable, has enabled Putin to equate geopolitical aggression against the West with a reclamation of Russian pride. Further, our knee-jerk, predictable reactions both confirm the existing anti-Western sentiment in Russia, legitimize Putin's similar rhetoric, and only encourage him to exploit this ample supply of political points, especially as the Russian economy continues to suffer from the ailments of 2014. To break this well-worn pattern, we must walk the balance between appeasement and provocation – we must conduct geopolitics with the Russian perspective in mind, and break from our outdated Cold War modus operandi.
[1] Tony Judt, Postwar: A History of Europe since 1945 (New York: Penguin Press, 2005), 686.
[2] Judt, Postwar, 648.
[3] Ibid, 690.
[4] Marvin Kalb, Imperial Gamble: Putin, Ukraine, and the New Cold War (Washington, D.C.: Brookings Institution Press, 2015), 129.
[5] Putin, Vladimir. "Address by the President of the Russian Federation." President of Russia. The Kremlin. March 18, 2014. News, Transcripts. May 28, 2016.
[6] Judt, Postwar, 694.
[7] Ibid, 641.
[8] Ibid, 642.
[9] Eugen Tomiuc "NATO: U.S. Says it Favors 'Most Robust' Enlargement." Radio Free Europe Radio Liberty. March 25, 2002. Web. May 28, 2016.
[10] Bureau of European and Eurasian Affairs. "U.S.-Russia Cooperation on Afghanistan Fact Sheet." U.S. State Department. June 18, 2012. Web. May 28, 2016.
[11] The President of the United States of America, and The President of the Russian Federation. "Text: Bush and Putin's Joint Declaration." The Guardian. May 24 2002. Web. May 28 2016.
[12] Bush, George W., and Putin, Vladimir. "President Bush, Russian President Putin Sign Nuclear Arms Treaty." George W. Bush – White House Archives. Office of the Press Secretary. Web. May 28 2016.
[13] Kalb, Imperial Gamble, 3.
[14] Ibid, 2.
[15] Ibid, 15.
[16] "1998 and 2014: Russian Crisis in Perspective," Russia Today. December 17, 2014. Web. May 28, 2016.
[17] Berglöf, Erik, Plekhanov, Alexander, and Rousso, Alan. "A Tale of Two Crises." International Monetary Fund. June, 2009. Web. May 28, 2016.
[18] Mironova, Irina. "Russia Could Be the Biggest Casualty of Falling Oil Prices." Russia Direct. August 21, 2015. Web. May 28, 2016.
[19] DePersio, Greg. "Why Did Oil Prices Drop So Much in 2014?" Investopedia. March 3, 2015. Web. May 28, 2016.
Bibliography:
Berglöf, Erik, Plekhanov, Alexander, and Rousso, Alan. "A Tale of Two Crises." International Monetary Fund. June, 2009. Web. May 28, 2016.
Bureau of European and Eurasian Affairs. "U.S.-Russia Cooperation on Afghanistan Fact Sheet." U.S. State Department. June 18, 2012. Web. May 28, 2016.
Bush, George W., and Putin, Vladimir. "President Bush, Russian President Putin Sign Nuclear Arms Treaty." George W. Bush – White House Archives. Office of the Press Secretary. Web. May 28 2016.
DePersio, Greg. "Why Did Oil Prices Drop So Much in 2014?" Investopedia. March 3, 2015. Web. May 28, 2016.
Eugen Tomiuc "NATO: U.S. Says it Favors 'Most Robust' Enlargement." Radio Free Europe Radio Liberty. March 25, 2002. Web. May 28, 2016.
Judt, Tony. Postwar: A History of Europe since 1945. New York: Penguin Press, 2005.
Kalb, Marvin. Imperial Gamble: Putin, Ukraine, and the New Cold War. Washington, D.C.: Brookings Institution Press, 2015.
Mironova, Irina. "Russia Could Be the Biggest Casualty of Falling Oil Prices." Russia Direct. August 21, 2015. Web. May 28, 2016.
Putin, Vladimir. "Address by the President of the Russian Federation." President of Russia. The Kremlin. March 18, 2014. News, Transcripts. May 28, 2016.
The President of the United States of America, and The President of the Russian Federation. "Text: Bush and Putin's Joint Declaration." The Guardian. May 24 2002. Web. May 28 2016.
Zamoyski, Adam. Poland: A History. London: Harper Press, 2009.
"1998 and 2014: Russian Crisis in Perspective," Russia Today. December 17, 2014. Web. May 28, 2016